Process Automation through Intelligent Location Data
Nothing is static - in production, logistics, healthcare, retail and many other industries. Location data is an essential driver to:
Automate business processes
Use mobile assets more efficiently
Enable streamlined material flow
Reduce transportation costs
Ensure safe operations

With the ultimate goal to run businesses efficiently and sustainably.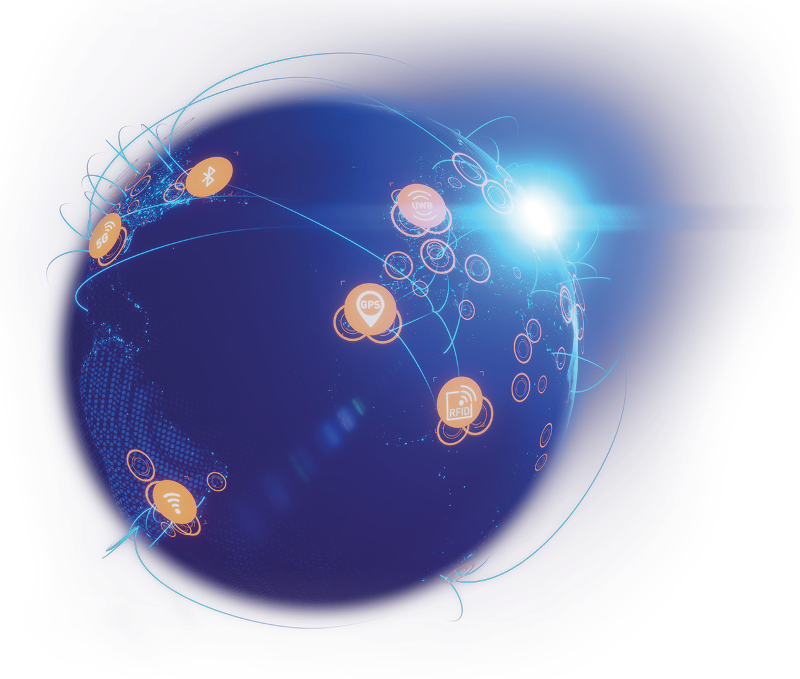 DeepHub® Locating Middleware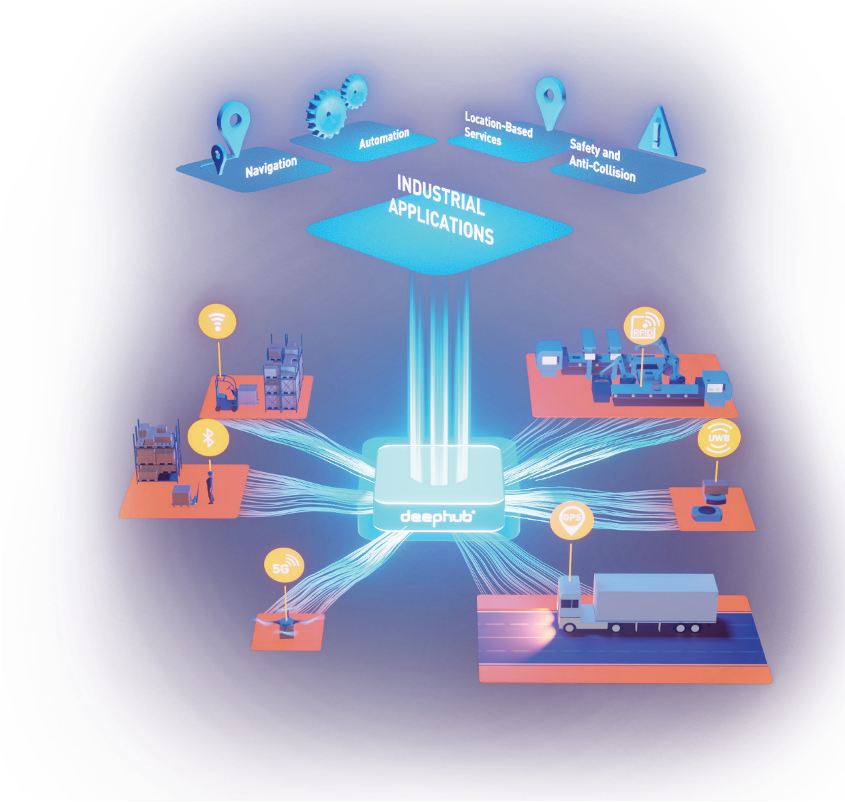 Powered by omlox - the world's first open locating standard ,
DeepHub enables:
Seamless locating of assets - indoors and outdoors
Flexible integration of any location technology
Full vendor and hardware interoperability
Dynamic operation setups - Edge - Cloud - Hybrid
product Features
Trackables
for seamless tracking of assets
API-Driven
for easy integration
Blazing Fast
to support real-time scenarios
Spatial Events
for advanced process automation
Containerized Setup
for lightweight operation
End Point Authentication
for a secure operation
Bring your solutions to the next level with the DeepHub®
Empower your applications and solutions for process automation by utilizing location data in a standardized and seamless manner.
Benefits
— For Your Customers
•Increase process transparency
•Reduce manual work
•Speed up process cycles
•Higher asset utilization rates
•Higher process quality and safety

Benefits
— For You
•Increase value for your customers to increase your own revenue
•Differentiate and stay ahead of the pack
•Broaden your customer-base within different verticals
•Use location-data know-how of experts while concentrating on your core business