omlox
The World's First Open Locating Standard
A milestone for companies on the path to Industry 4.0, omlox is an open and interoperable standard that is revolutionizing real-time locating. In particular, it provides cooperative Hub API for various locating systemsand together with DeepHub ® - the premier omlox middleware owned by Flowcate enables industrial enterprises to use a single infrastructure with different applications from different providers (ex. UWB、Wi-Fi、GPS、5G、RFID and BLE). As the same infrastructure is used, it lowers the Total Cost of Ownership (TCO).
omlox wins the HERMES Award 2020.
omlox Enables Unified Access of Location Data
With the ability to integrate different types of software such as a Manufacturing Executive System (MES), asset tracking, and navigation with anti-collision, along with hardware such as drones, AGVs, and loading trucks within the domain of localization - omlox is setting a new benchmark in Industry 4.0. omlox enables interoperability and flexibility for different trackable providers within single or multiple tracking zones. omlox achieves this through two core components: omlox hub and omlox core zone.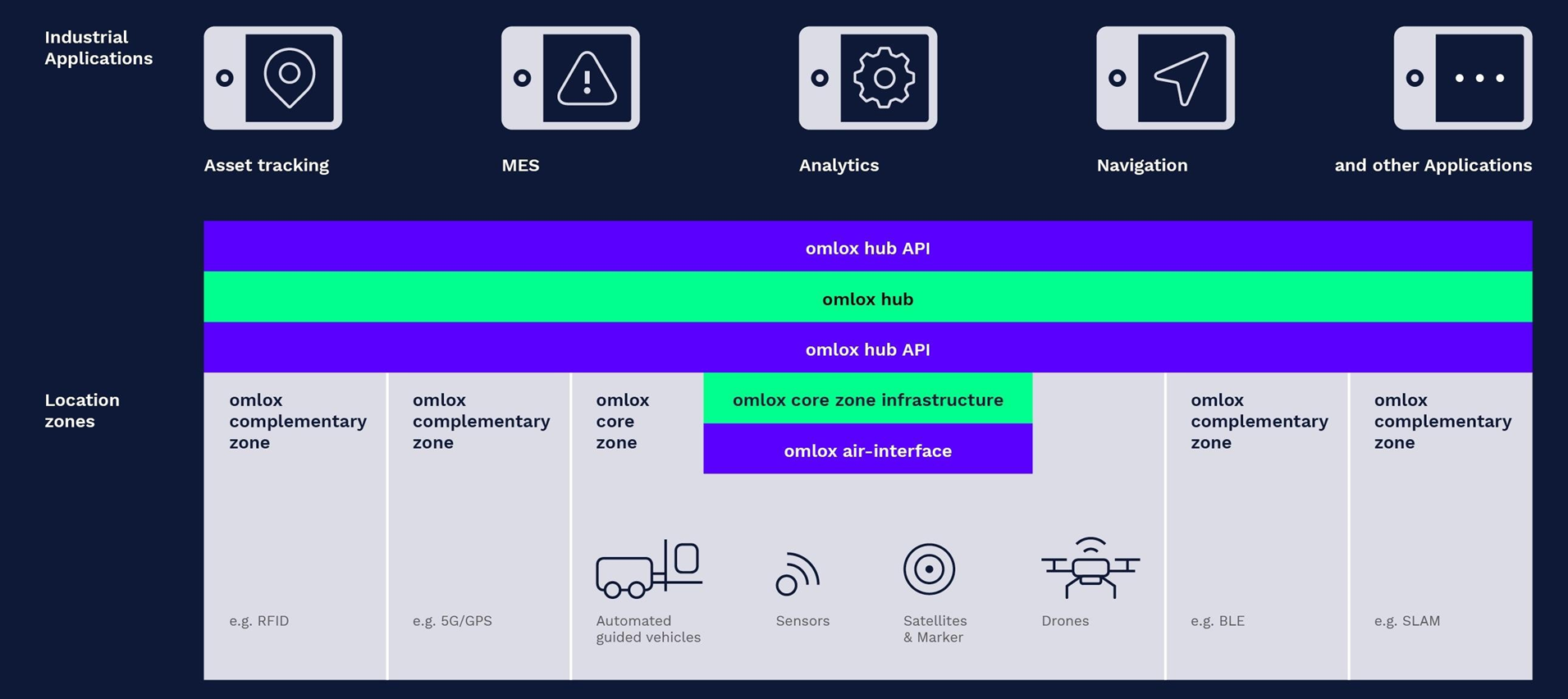 omlox System Architecture
Isen Officially Jions omlox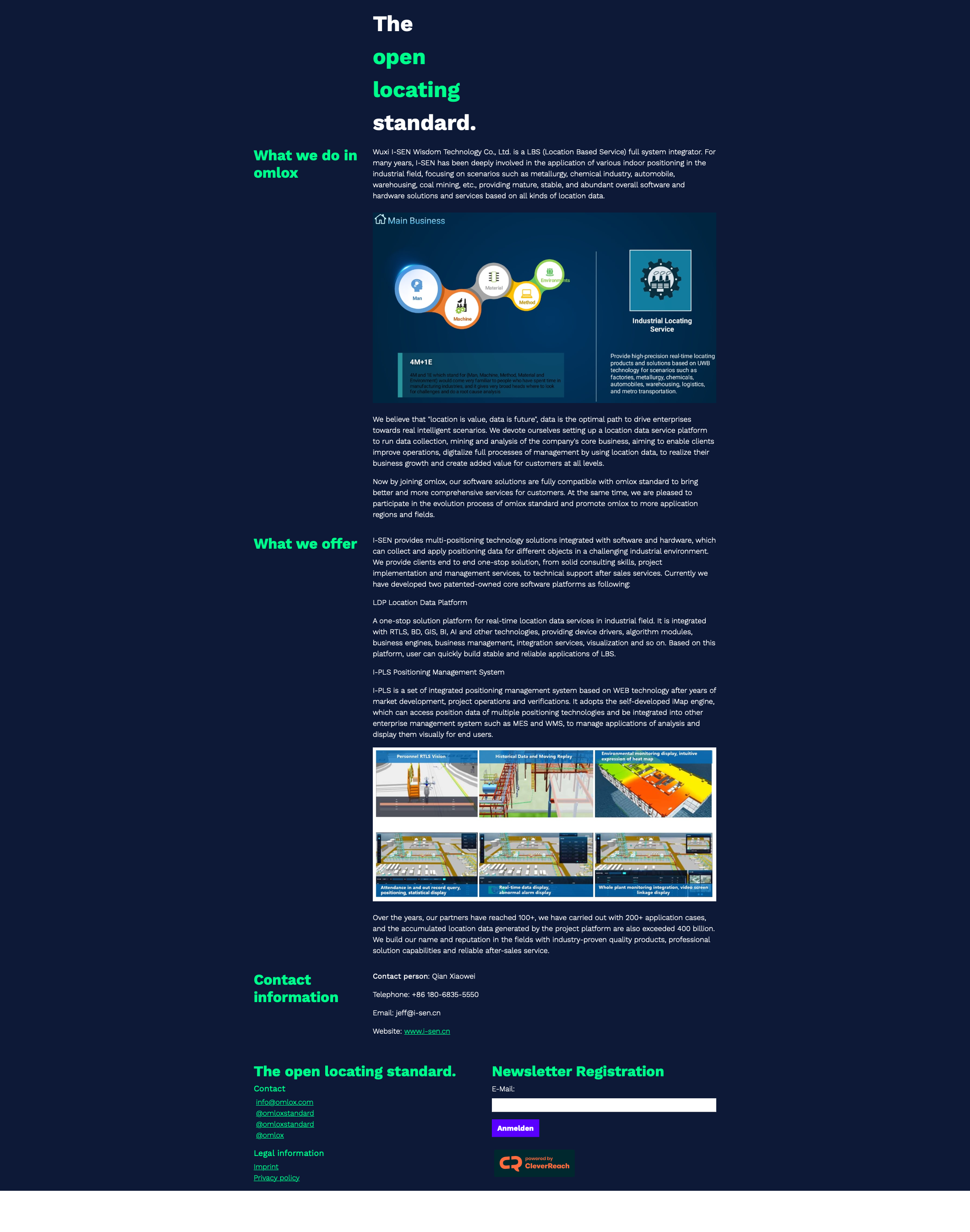 In 2021, Isen officially joined omlox and both parties have launched active ecological cooperation in industrial manufacturing, automotive, logistics, chemical and other industries based on the advantageous resources in their respective ecosystems. After years of market development and experience, Isen has developed its own Location Data Fusion Platform (i-LDFP) - the first omlox compliant LBS platform in China, and can be flexibly integrated with DeepHub ® and other third-party systems based on its high integration and scalability. The collaboration between the location data platform i-LDP and omlox' standardized and unified interface brings more flexibility to the expansion of applications and gives a strong impetus to the digital transformation and smart transformation of enterprises.
omlox Ecological Partners