Platform Panoramic
The Location Data Fusion Platform (i-LDFP) is designed to create a one-stop solution platform for real-time locating scenarios.
The i-LDFP is committed to creating a comprehensive of location data solutions for enterprises, through diversified location data collection and fusion computing to eliminate location data information islands. The platform provides standard open location data service API, which can be connected to the data center or business system. Combined with the corresponding BI system, it provides data support for location intelligence (LI) and helps enterprises make intelligent decisions.
Platform Introduction
The platform is integrated with RTLS, BD, GIS, IoT, BI, SaaS+ and other technologies. Through the core polymorphic comprehensive locating technology and standardized location fusion computing engine, user can build stable and reliable applications of LBS.
Drives Collection Computing Analysis Visualization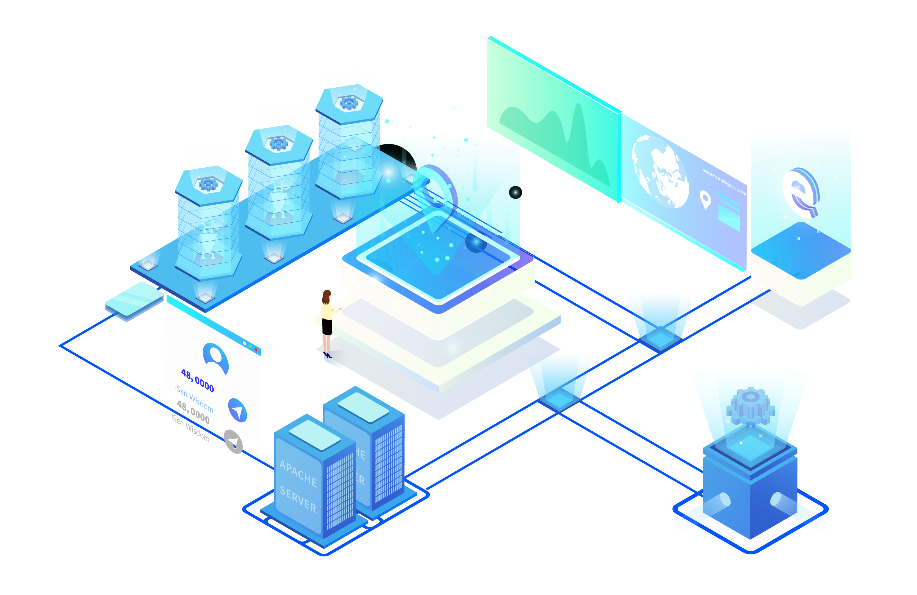 Why We Choose i-LDFP?
The first location fusion platform in China that complies with omlox standard
Data unitization & Standardization
Location data collection and fusion computing under unified interface standards
Data fusion + Visualization
"Location + Business" data fusion to eliminate data islands
LI Assists Management Decisions
Location data empowerment, value mining, cost reduction and efficiency improvement
Platform Architecture
Micro-Architecture & Cloud Services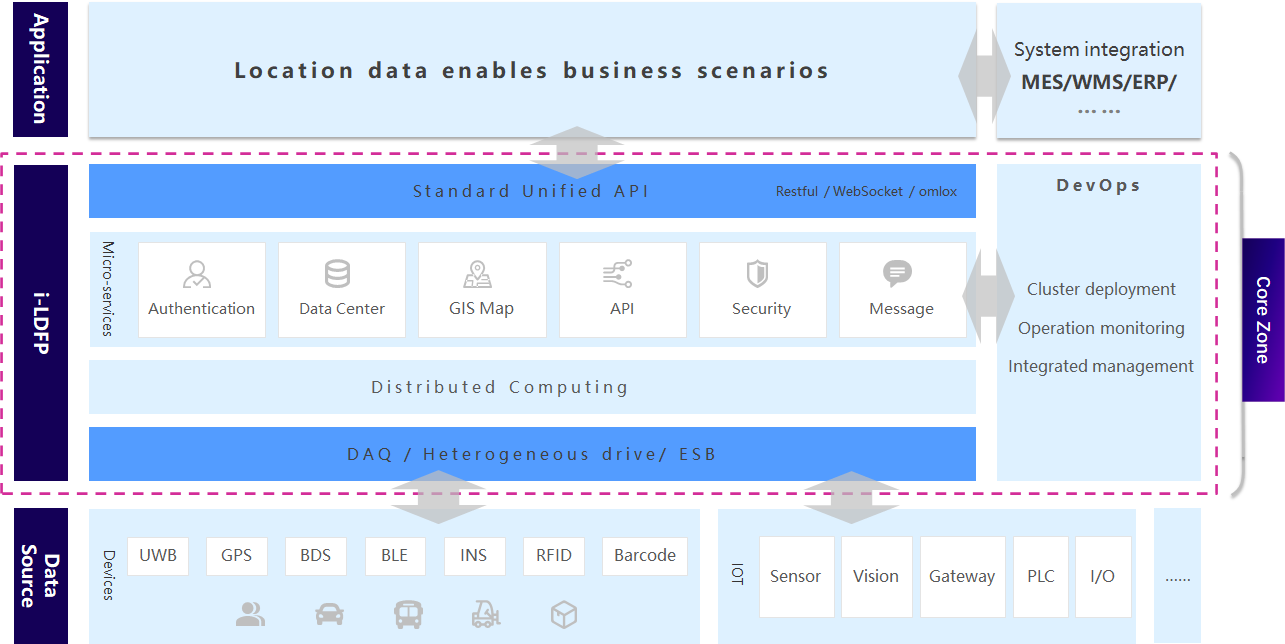 Platform Functions
Continued iteration of product functions to strengthen the base of location data services and enable data value
Map
Tile
Customised
3D
Upload
Configure
Object
Tag
Anchor
Camera
Sensor
Equipment
Area
Mapping
Algorithm
Alarm
Linkage
Real-time Location
Location Overview
Location Search
Online Statistics
Real-time Heatmap
Historical Location
Historical Trajectory
Scattershot Analysis
Point HeatMap Analysis
Data HeatMap Analysis
Log Service
Location Data
Area In/Out
Alarm Log
Message Log
Extended Integration
Map Interface
POI Interface
RTL Interface
Area In/Out Interface
Alarm Interface
Message Service
Platform Advantages
Business scenario-oriented efficient accumulation and deep application of data assets
Microservice & Multi-Application
An application architecture designed around the characteristics of location data services
Massive Data Access
Supports high concurrency real-time processing of massive location data streams
High Scalability & Availability
Supports multiple services, technologies, devices, and scenarios
Core Algorithm Model
Independent R&D of graphics, behavior, feature analysis and other location core algorithms
Continuous Iteration
Continuous iterative innovation delivery capability and business continuity
Value Driving
Data drives management decisions, business operations and innovation
Compare with Traditional Projects
Platform service helps you focus on business development
| - | Traditional Projects | Platform Projects |
| --- | --- | --- |
| R&D Costs | Higher | Lower |
| R&D Capability | Higher | Lower |
| Project Cycle | Longer | Shorter |
| Scalability | Lower | Higher |
| Operation Costs | Higher | Lower |
| Service Capabilities | Incontinuous | Continuous |
| Project Benefits | Lower | Higher |
Platform Achievements
500+ Partners、2000+ Cases
Applicable Scenarios
Steel / Chemical / Petroleum
A safety control platform for personnel on duty based on location technology is built to enhance the safety of production process management through abnormal monitoring and automatic inspection.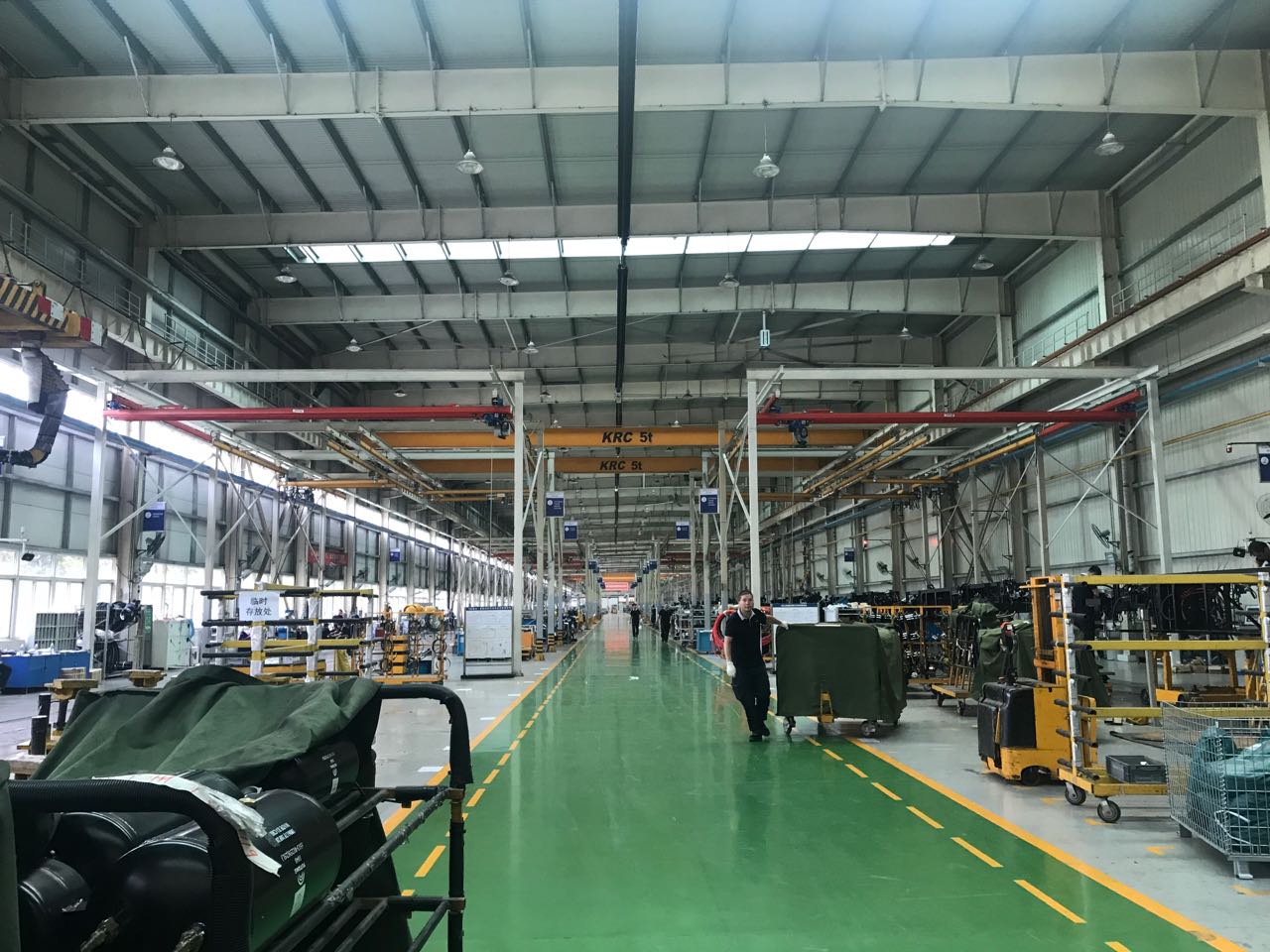 Automotive / Discrete Manufacturing
By collecting and tracking the real-time location of products to realize the monitoring of production schedule. The location data can also be integrated with business systems to eliminate information islands.
Steel / Chemical
The Standardized on-site SOP for safety operations combined with location tracking to monitor operation process and data, it can ensure safety while improve operation efficiency.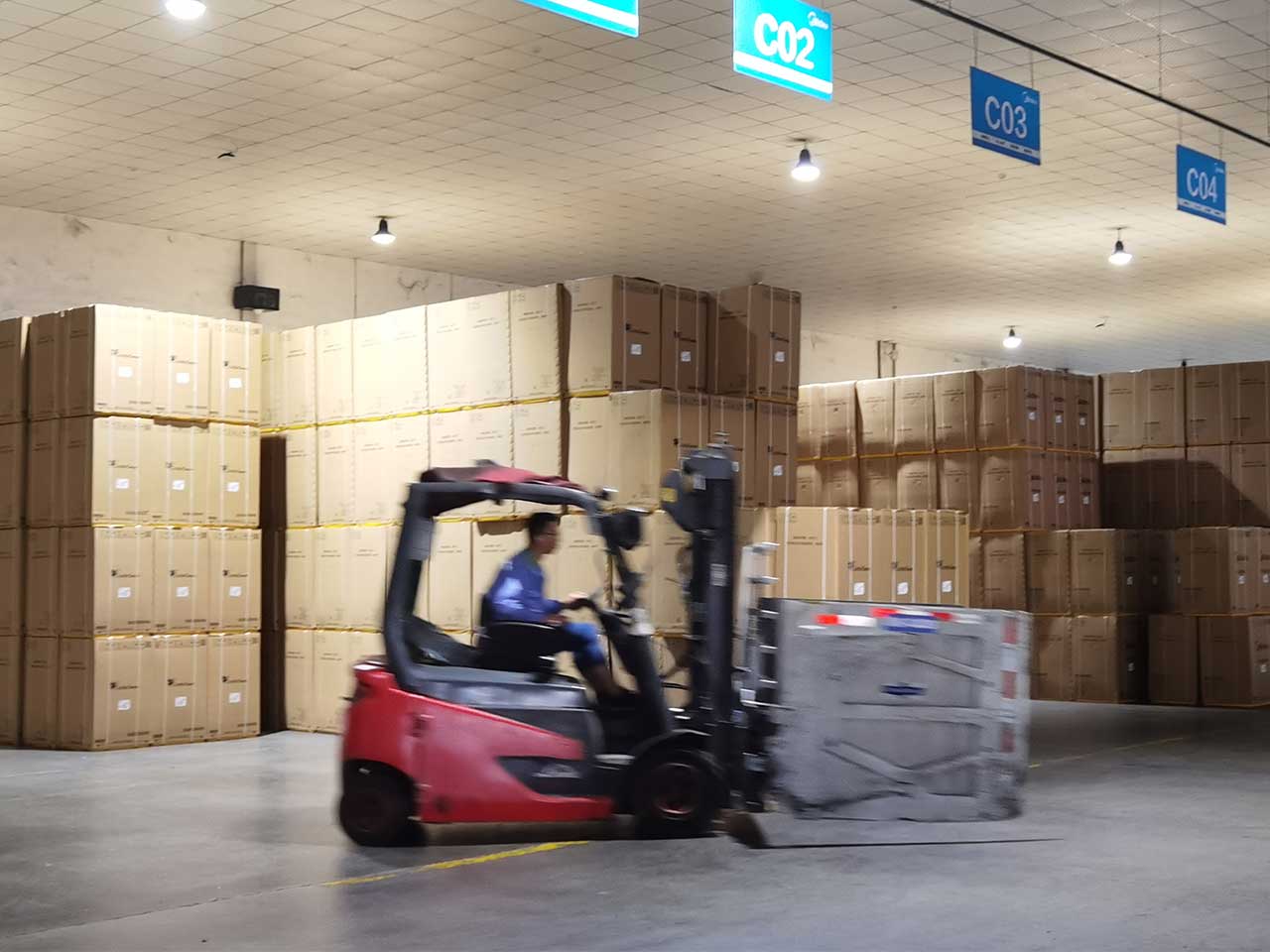 Warehousing / Logistics
By collecting the location of forklifts and data integration with the warehousing system to realize the automatic inbound and outbound of products and help achieve digital upgrading and intelligent empowerment for enterprise.
Use Cases
Focus on business scenarios, enable digital operation
By collecting and tracking the locations of WIP, the production process is dynamically optimized to achieve process quality tracing and improve flow efficiency.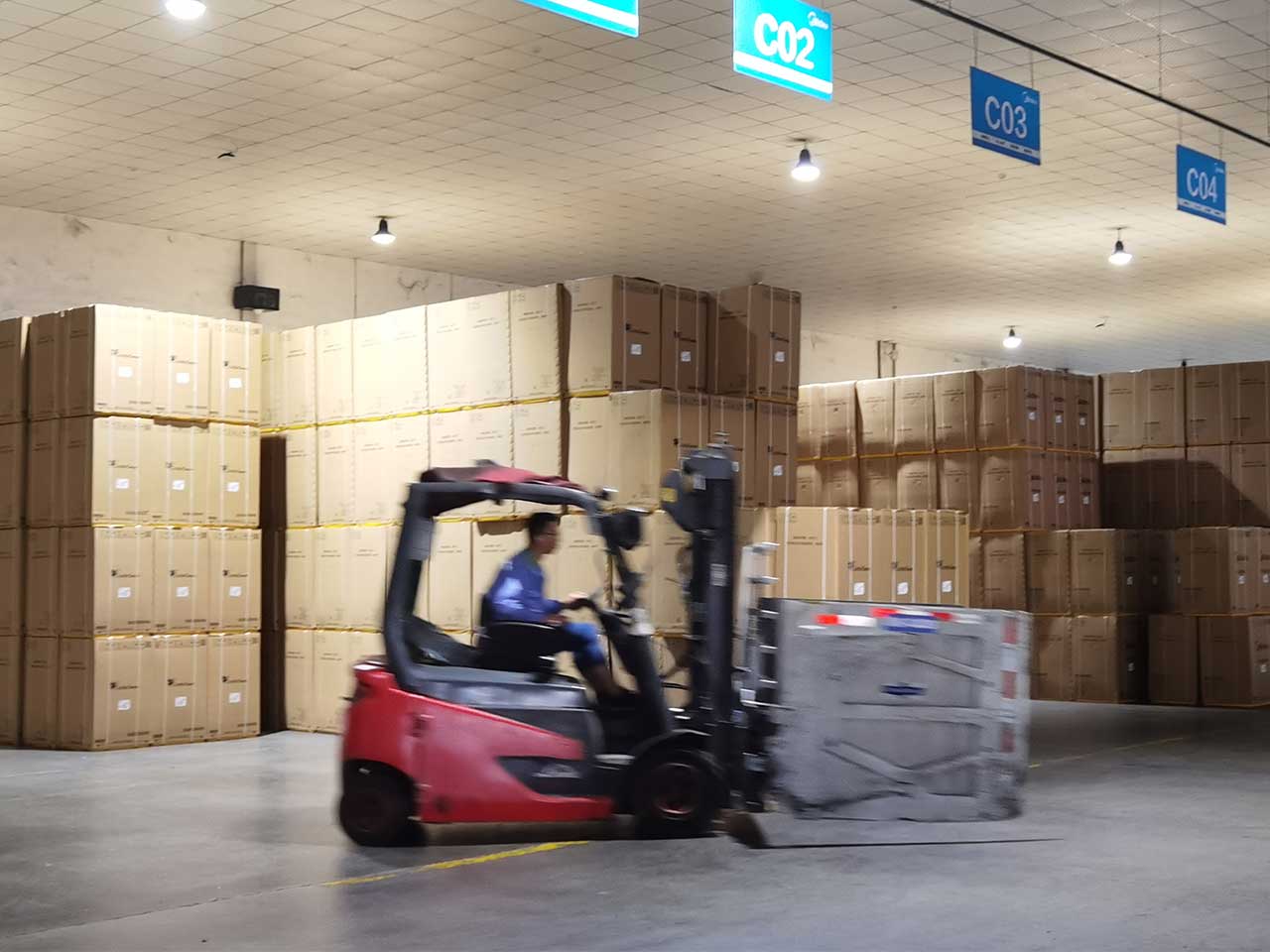 Automatic Integration of Flat Warehouse
Location tracking and analysis of materials, vehicles/pallets and forklifts enable automatic inbound and outbound management and improve storage operation efficiency.
Safety in Hazardous Chemical Production
By building an integrated management platform to enhance the control and management of the safety production process and realize the upgrade of digital intelligence.