System Introduction
i-PLS is a set of Integrated Positioning Management System based on WEB technology after years of market development, project operations and verifications.

Combined with the self-developed i-Map engine, the system can apply data analysis and display them visually through 2D/3D mode for end users.
Based on i-LDFP, it can access location data of multiple positioning technologies and be integrated into other enterprise management systems such as MES and WMS to finally realize the informatization, intellectualization, integration and visualization comprehensive management for enterprise.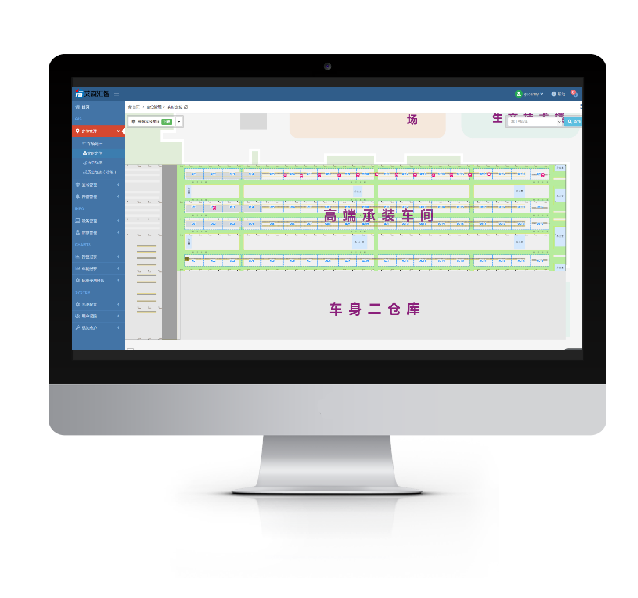 Core Functions
Business scenario oriented, supports N+ extended applications
Real-time Tracking
Real-time location visually tracking of objects such as people, cars, materials etc.
Historical Route
Search and playback of location data in a historical period
Geo Fence
Entry and exit events or abnormal behavior monitoring and alarm
Data Analysis
Statistics of online locating objects and regional dynamic heat map analysis etc.
Attendance Management
Automatic attendance analysis and management based on location data
Video Linkage
Trigger linkage with surveillance video around location data
Abnormal Alarm
All kinds of abnormal alarms, message pushing services, etc.
Visual Display
A comprehensive display of the on-site layout, locating objects tracking etc.
System Architecture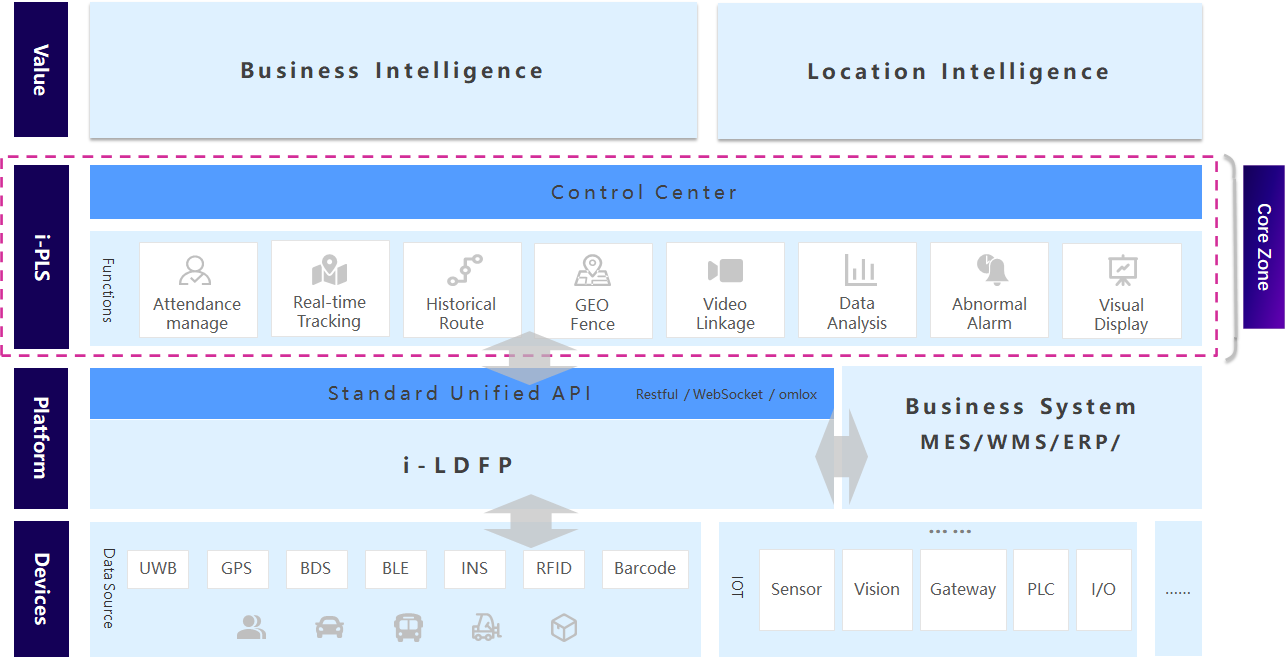 System Advantages
Fitting Scenarios, Attentive service
Virtualization & Distributed
Distributed deployment based on B/S
Supports business processing anytime, anywhere
Multi-User & Multi-Terminal
Supports multi-user login management
Supports multi-terminal (PC, mobile, tablet) access
Secure, Stable, Reliable
Complies with OWASP security coding specification
Easy deployment, easy maintenance and highly secure
Open & Expandable
Supports secondary development and business expansion
Easy to integrate with enterprise tripartite systems
Applicable Scenarios
Focus on business scenarios, digital management and intelligent operation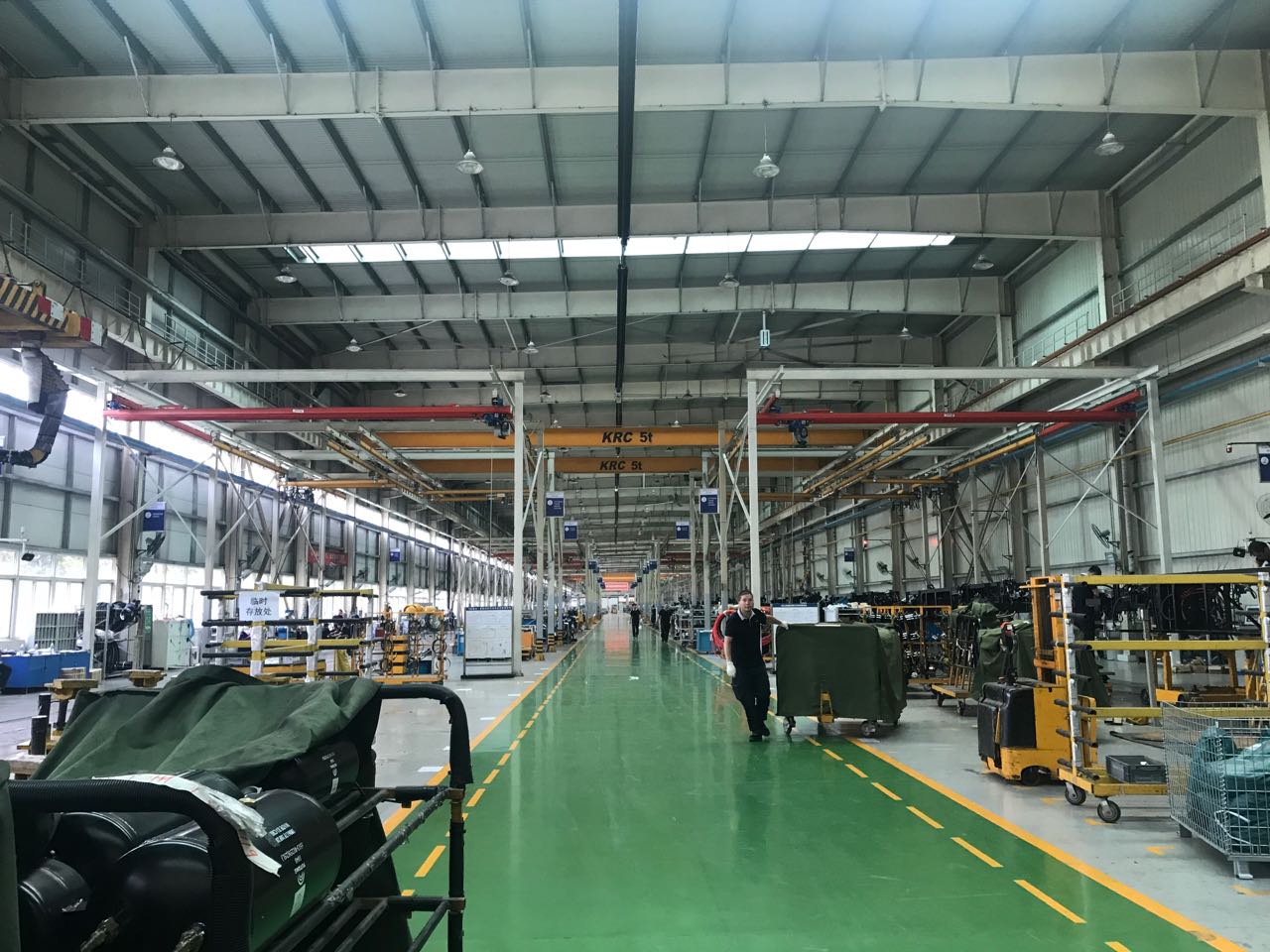 Bus assembly positioning management
Vehicle locations on the assembly line are collected and integrated with the MES system. Through multi-dimensional analysis of production progress, cycle time and capacity to improve production capacity and optimize production efficiency.
WIP tracking management
By collecting and tracking the locations of WIP, the production process is dynamically optimized to achieve process quality tracing and improve flow efficiency.
Safety in hazardous chemical production
By building an integrated management platform to enhance the control and management of the safety production process and realize the upgrade of digital intelligence.